MSC YACHT CLUB A WORLD OF LUXURY, PRIVACY AND EXCLUSIVITY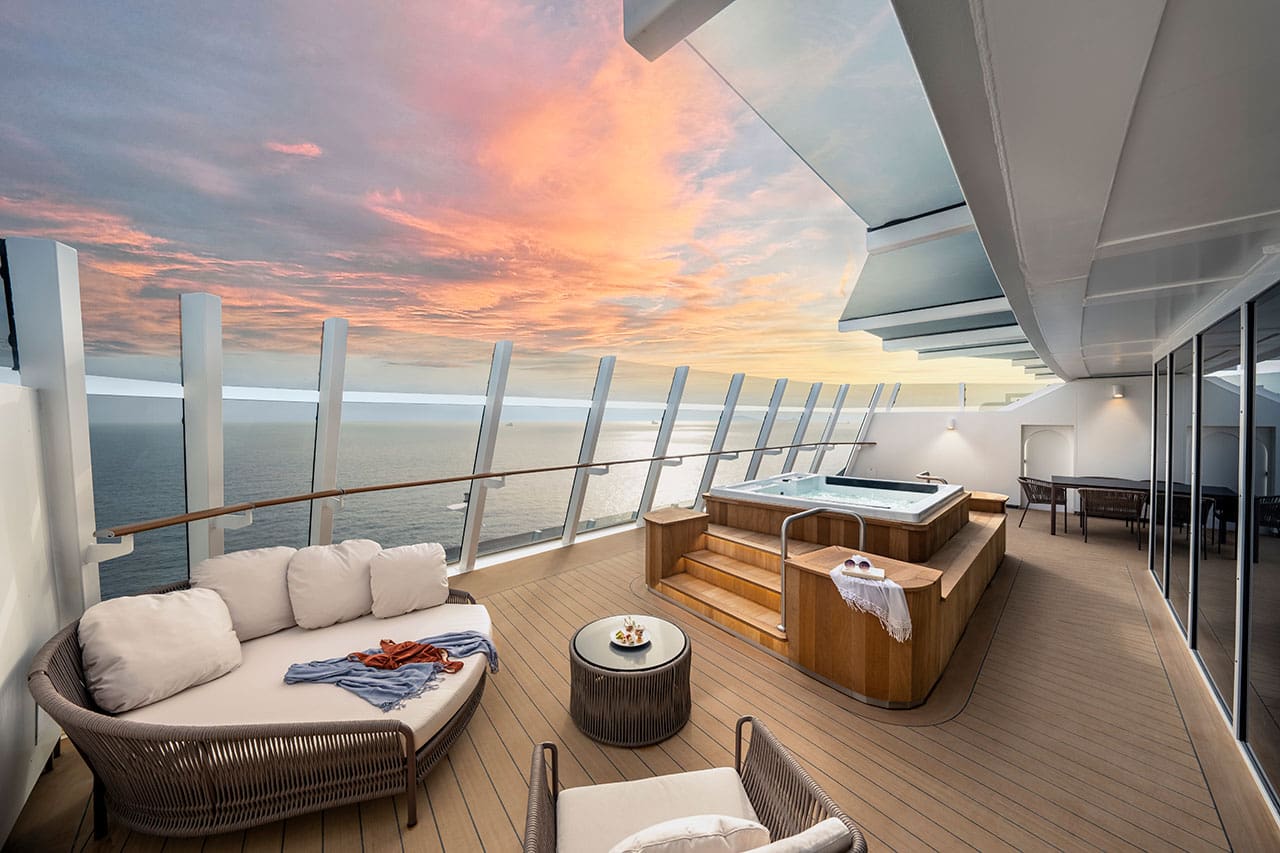 Feel the finesse and elegance of luxury cruises with MSC Yacht Club, an exclusive haven of refined indulgence.
Surround yourself in unparalleled comfort and personalized service as you embark on an astounding voyage aboard our finest ships.
Discover a world where privacy meets luxury, where every detail is meticulously crafted to exceed your highest expectations.
Savour the sophistication and elegance of luxury cruises from the very first step onboard.
Our dedicated staff will cater to your every need, ensuring that your journey is nothing but sensational.
Welcome to MSC Yacht Club, where every moment is designed to surpass all your desires and create memories that will last a lifetime.
From the very first step onboard, every detail is meticulously crafted to exceed each guest's highest expectation.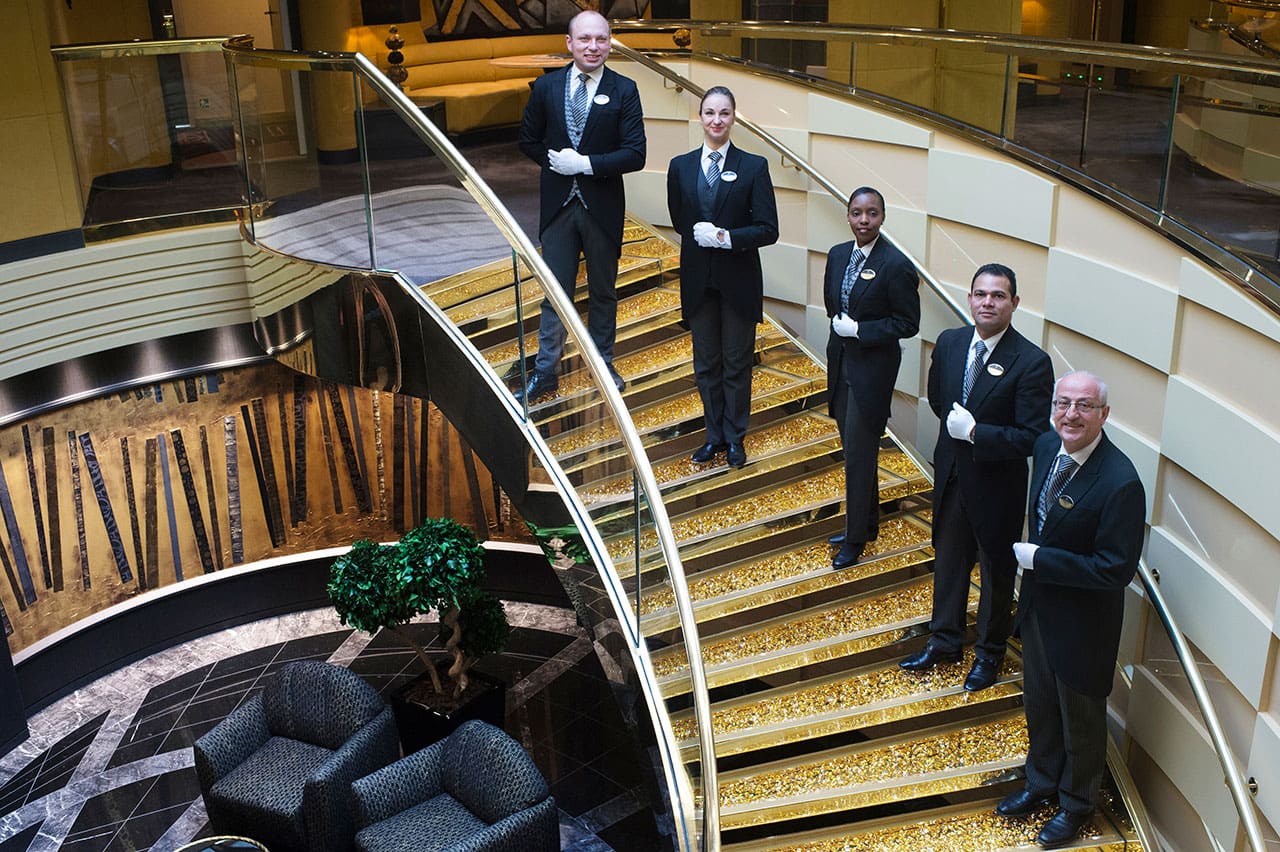 Guests that stay in the Yacht Club receive a complete and unforgettable experience. It's more than just luxurious accommodations – it's an experience that they will never forget and will want to experience again and again. It is the perfect choice for guests that appreciate luxury and tranquility…guests that want to feel pampered while still having an aura of exclusivity. Personalization is key to the guest experience. The team's ability to tailor experiences to each guests' individual preferences and needs is paramount. Guests are attended to by a dedicated 24-hour team including concierge, butler and culinary teams, to ensure all their needs are met with the utmost care and attention.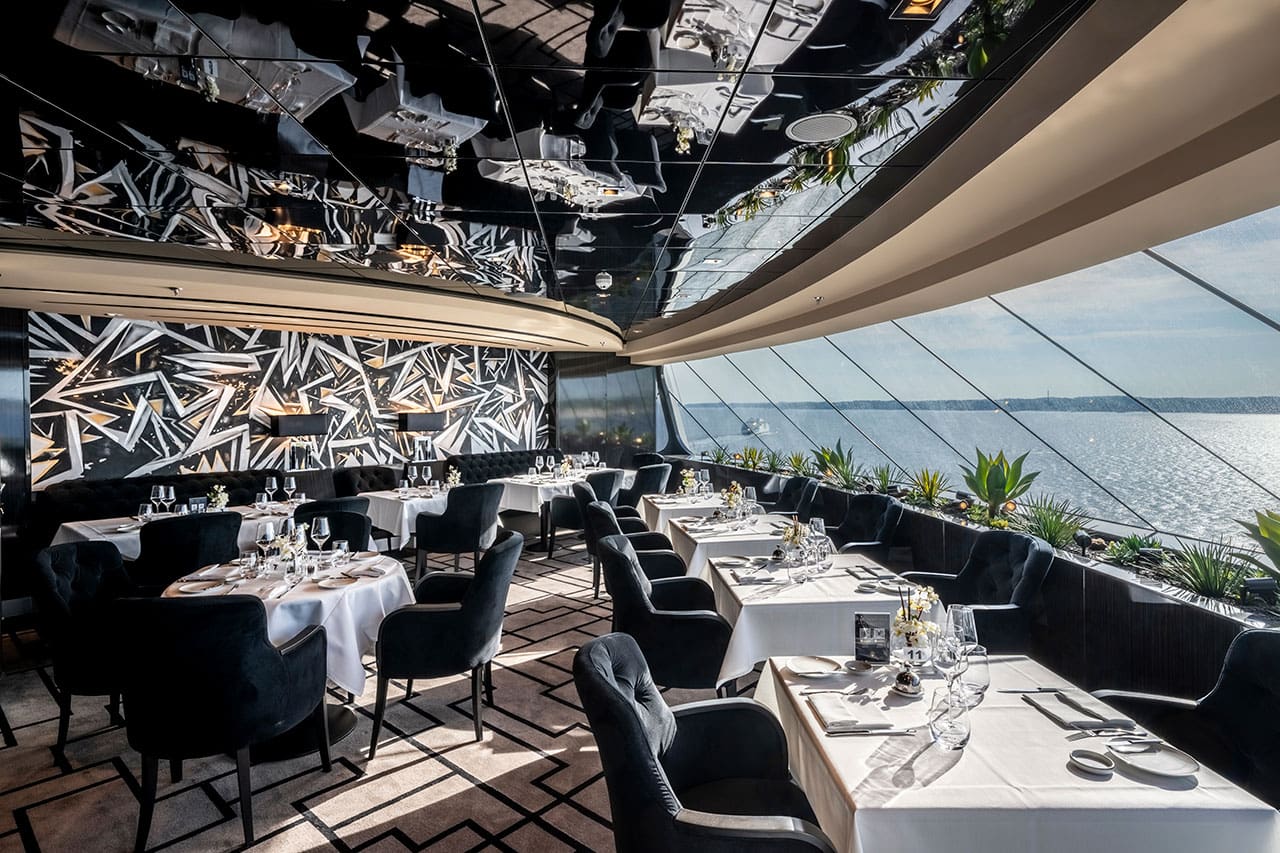 The culinary journey onboard MSC Yacht Club was created to captivate and indulge all of the guests' senses. From sourcing local premium ingredients to the visually stunning presentation, the culinary options were curated for an elevated dining experience where guests can savour the cities they are visiting without stepping off the ship. The food offerings onboard MSC Yacht Club was curated to evoke joy and a sense of wonder.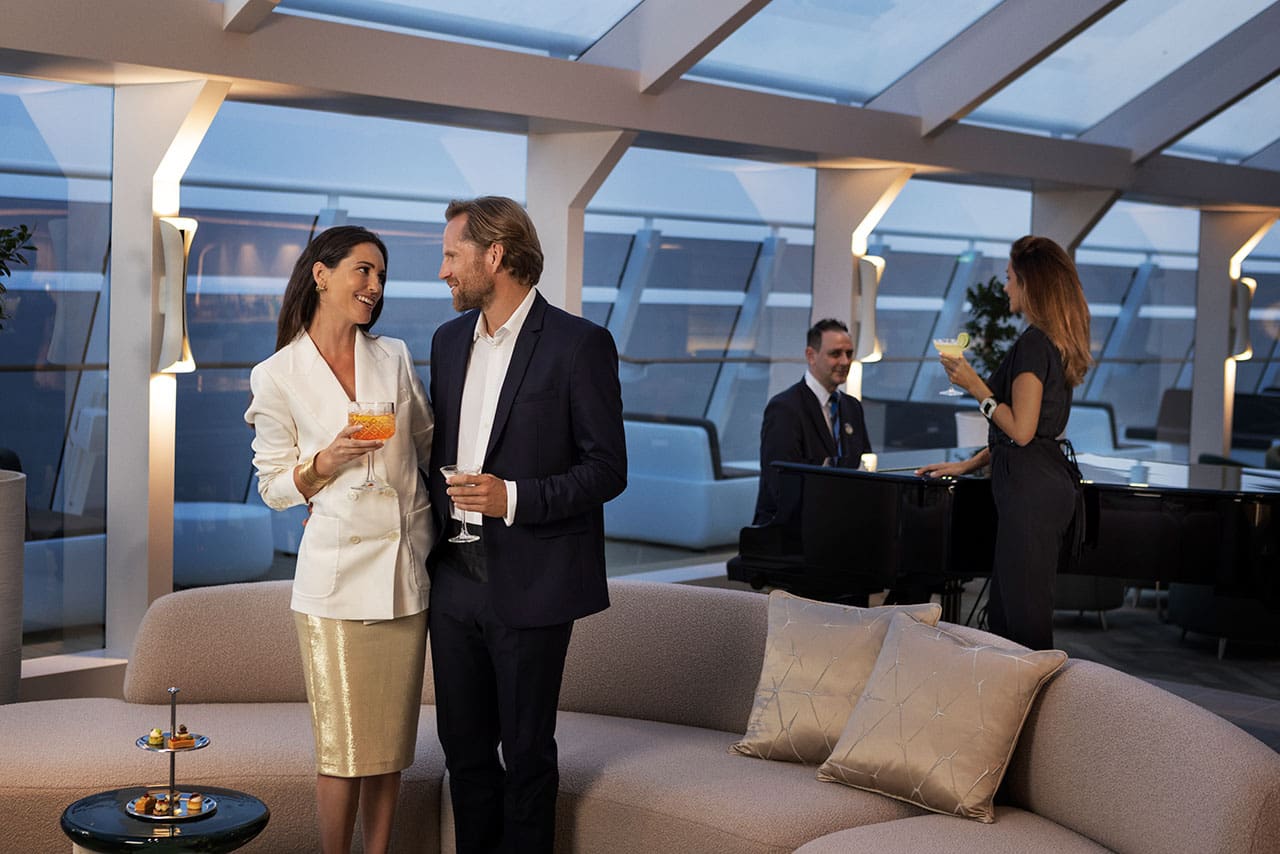 Guests that choose MSC Yacht Club have a curated collection of exclusive and all-inclusive guest experiences to choose from every day. Guests wanting to relax and unwind can begin their day with the complimentary use of the Thermal Suite in the MSC Aurea Spa then take a dip into the dedicated and exclusive pool on the Sun Deck all while enjoying a signature cocktail. Guests can choose to have lunch delivered to them in their room by their butler or grab a light lunch in the panoramic Top Sail Lounge. Want to step off the ship and experience the local culture? Guests can reach out to the Concierge team to organize tailor-made excursions. For dinner, guests can experience a culinary journey at the Club's exclusive restaurant where local ingredients are paired with impeccable service, and end the night enjoying the varied programs of the Broadway and Las Vegas-style theme show available. There are a host of amenities and entertainment to choose from to enhance the guests' voyage and create cherished memories.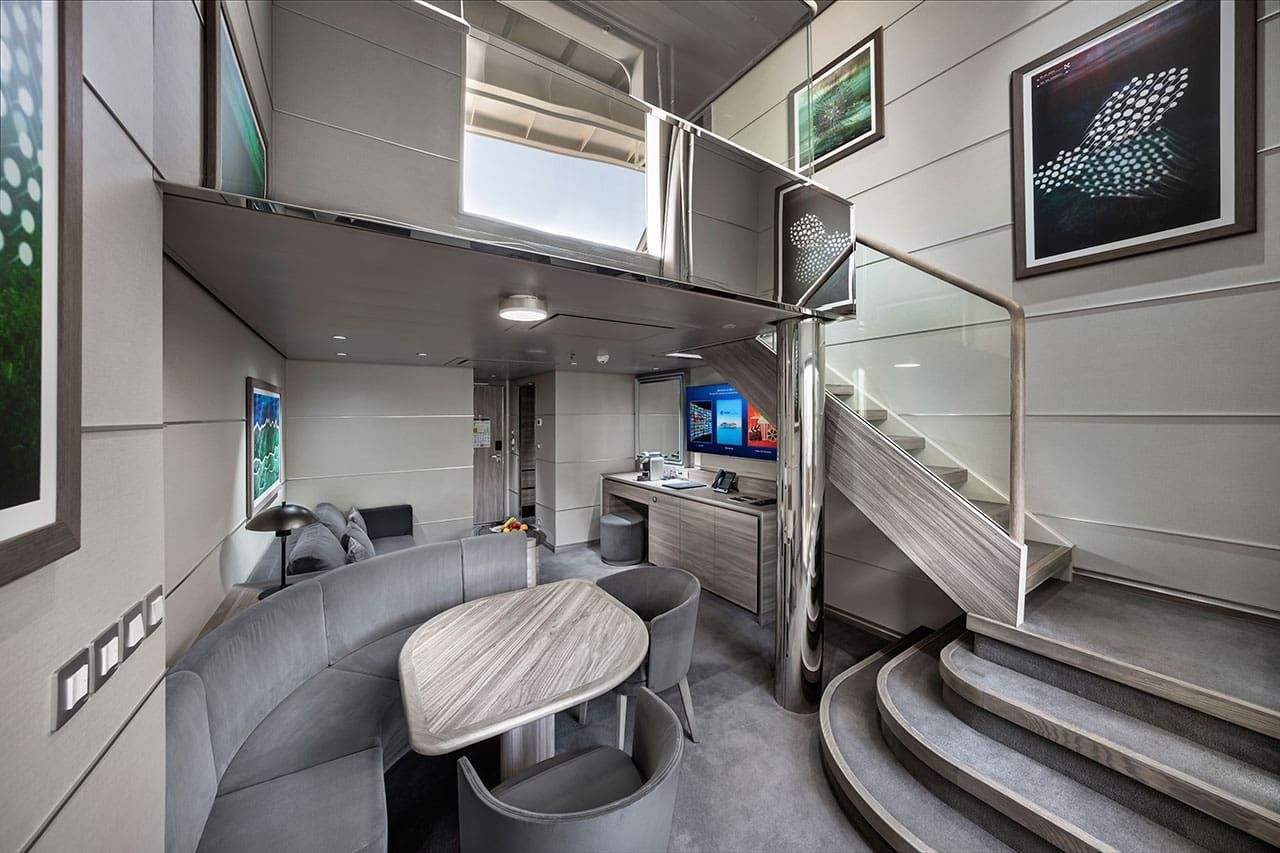 The lavishly appointed suites onboard MSC Yacht Club are designed with meticulous attention to detail to immerse each guest in the epitome of comfort with luxurious amenities and elegant touches. High end accommodations are available with a wide range of options for guests to choose from including Executive and Family Suites, Deluxe Suites, Duplex Suites, and our remarkable Royal Suites and Owner's Suite. The Owner's Suite, the largest onboard, features a separate and spacious living space, a walk-in wardrobe, an oversized balcony with a private whirlpool, and a stunning panoramic front-facing view. For the ultimate in comfort, guests can expect fine Egyptian cotton bedding on memory foam mattresses. If you are particular about your pillows and need that perfectly fluffed or flat pillow for a relaxing and tranquil sleep, we have you covered with a Dorelan pillow menu. At MSC Yacht Club, every need is catered to for a truly exceptional luxury cruise.
MSC Yacht Club is designed to be "a ship within a ship". Guests can experience the exclusivity and indulgence that MSC Yacht Club offers from priority check-in to 24-hour concierge and butler service.
The all-inclusive style of cruising includes ungraded suites, personalized service, and dedicated venues onboard, such as a private lounge, restaurant, and pool area for guests to experience at their leisure making it a world of its own.
---
Sponsored Content: