How to be a mindful traveller in Oahu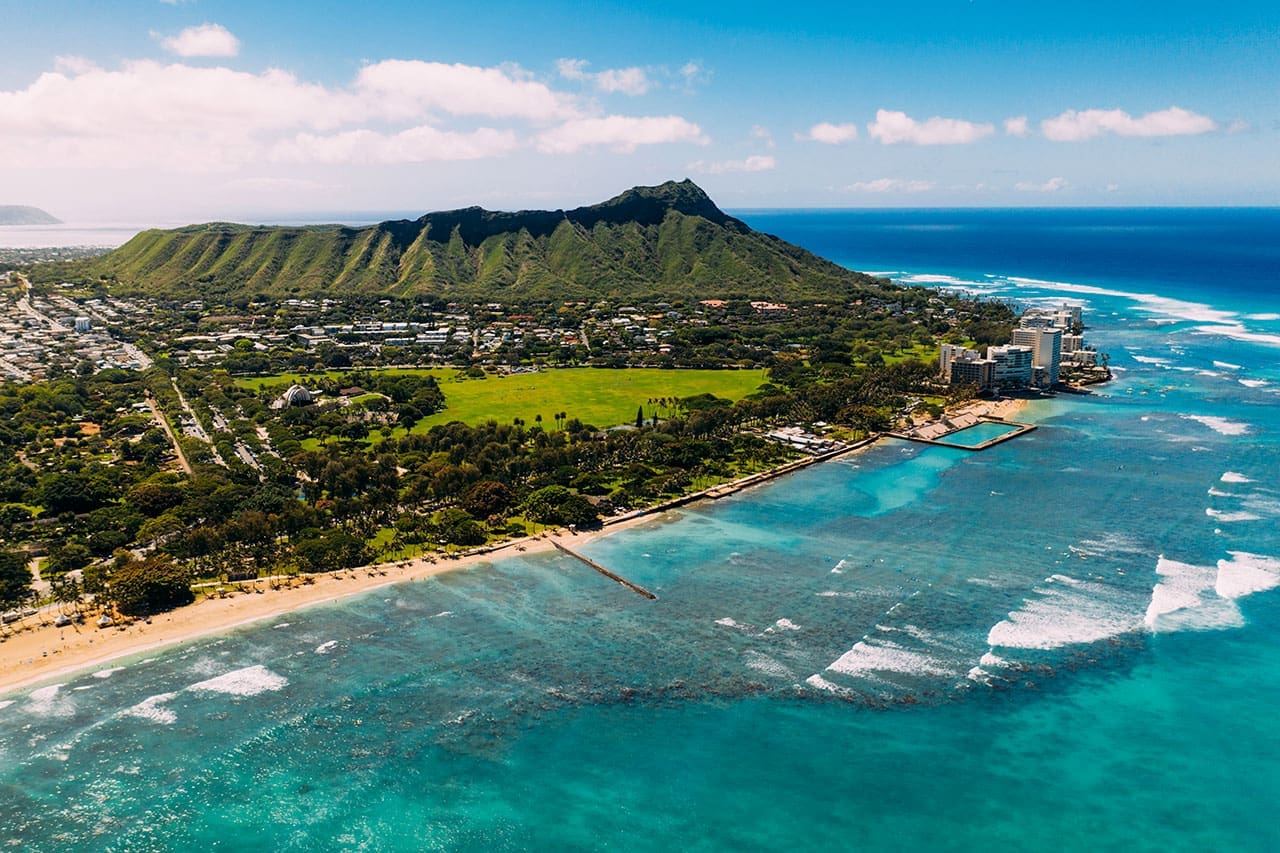 As the world continues to open up to travel, the Island of Oahu is asking visitors to take a trip that gives back – both to Hawaii and to themselves. Stemming from the Hawaiian word mālama, which means to take care of someone or something, Oahu's regenerative tourism model is based on finding ways for travellers to leave the destination better than they found it for the next generation of visitors.
"As visitors plan their travel to the Islands, participating in opportunities to mālama (care for, protect and preserve) Hawaii while traveling and visiting Hawaii will provide a profound connection to our natural world, culture, and communities," says Karishma Chowfin, Director of Sales for Oahu Visitors Bureau (OVB). "Mālama Hawaii allows our guests to have a more meaningful experience with Oahu and the local community. We hope that when our guests return home, and reflect on their legacy, they can with good conscience point to the activities they did on Oahu and take back the importance to mālama their own communities."
There are more than 25 Mālama Hawaii excursions and activities on Oahu including cleaning and caring for historical sites, planting trees to aid reforestation efforts, restoring a native Hawaiian fishpond, and much more.
Credit: Hawaii Tourism Authority (HTA) / Kazu Tanabe
"The program has the purpose to make people aware of how their presence as visitors affects the environment and the lives of the locals," adds Lorenzo Campos, Account Director for Hawaii Tourism Canada (HTCAN). "If each visitor makes an effort to mālama Oahu, they will have made a small difference to the lives of the residents and result in a better experience for both locals and visitors."
Notably, Compos says the idea of giving back is also inline with what people are looking for from their travels now in addition to connecting with nature, experiencing ancient cultures, and enjoying the aloha spirit.
"As we emerge from the pandemic, travellers are looking for this… getting back to basics, and enjoying the natural wonders of the Hawaiian Islands. The impact that the Mālama Hawaii program has is immense — activities that allow us to understand other cultures or permit us to interact with locals and with nature are in high demand, and this not only extends to travel — people are more conscious about the impact their presence have on the planet and the consequences of their actions," he shares.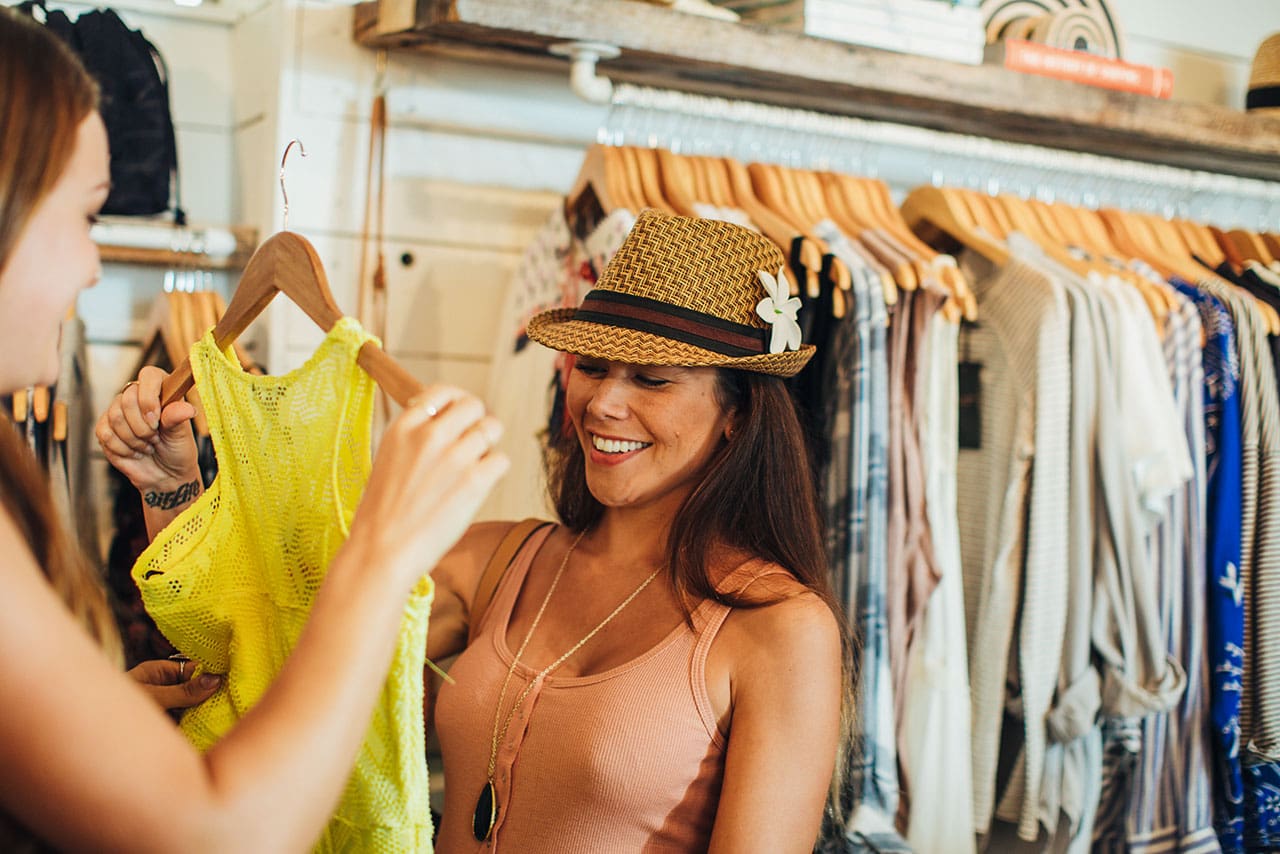 Credit: Hawaii Tourism Authority (HTA) / Mark Kushimi
Even local hotels are on the sustainability path with Alohilani Resort Waikīkī Beach resort announcing it's on track to become the first carbon neutral hotel in the state, and Aqua-Aston hotels moving away from single-use plastics and converting its properties to bulk bathroom amenities, for example.
"Oahu is here to welcome your clients with our warm Hawaiian aloha spirit. We ask visitors to join us and Mālama Hawaii, Mālama Oahu when they are here," says Chowfin. "These past few years have been challenging and it is time to take a moment not only to restore lost connections with friends and family, but also to rejuvenate within oneself. Reconnecting to nature, loved ones and committing time to self-care will nourish your clients' mental, emotional, and spiritual health, so they can continue to be resilient and supportive for those around them and for the natural world."
Discovery awaits on Oahu
As a local resident to Oahu, it's easy for Chowfin to point out what sets the island apart. One differentiator is that it's the only island within the Hawaiian Islands that offers a unique blend of town and country experiences.
"Surrounded by lush mountain ranges, endless ocean views and rooted in tradition, Oahu offers a unique cultural style and a variety of activities for both locals and visitors to partake in," she says. "Each region of the island has its own personality and makeup, some similar though none exactly alike. From surfing the waves on the North Shore, discovering the street murals in Kaka'ako, to fine-dining in Waikīkī, Oahu is the perfect playground for travellers who want to experience the best of both worlds: town and country."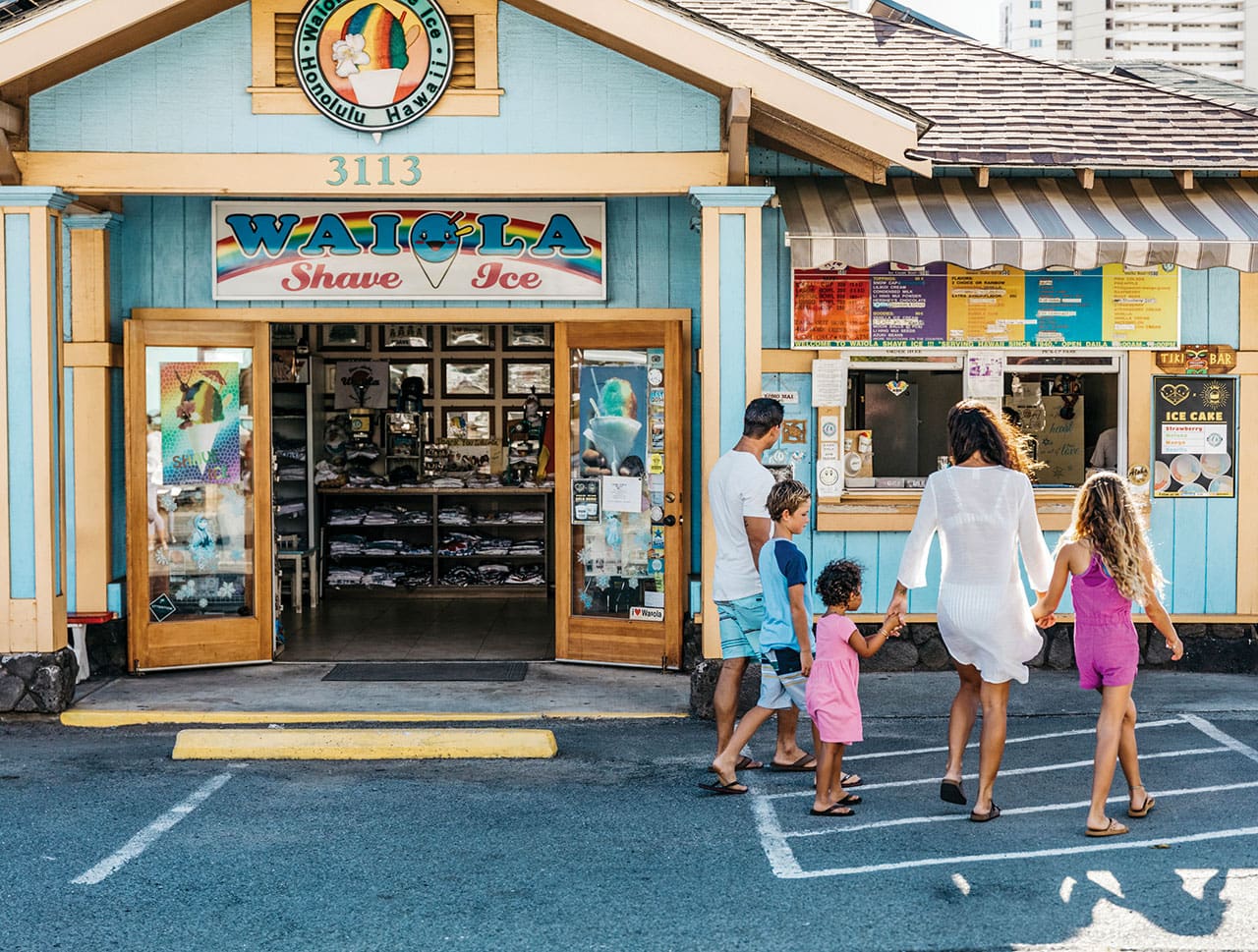 Credit: Hawaii Tourism Authority (HTA) / Ben Ono
With so much to see and do, she believes Oahu enables travel advisors to build itineraries that match their clients' interests and passions, from art, culture, and history to outdoor adventure and sports; and food and dining.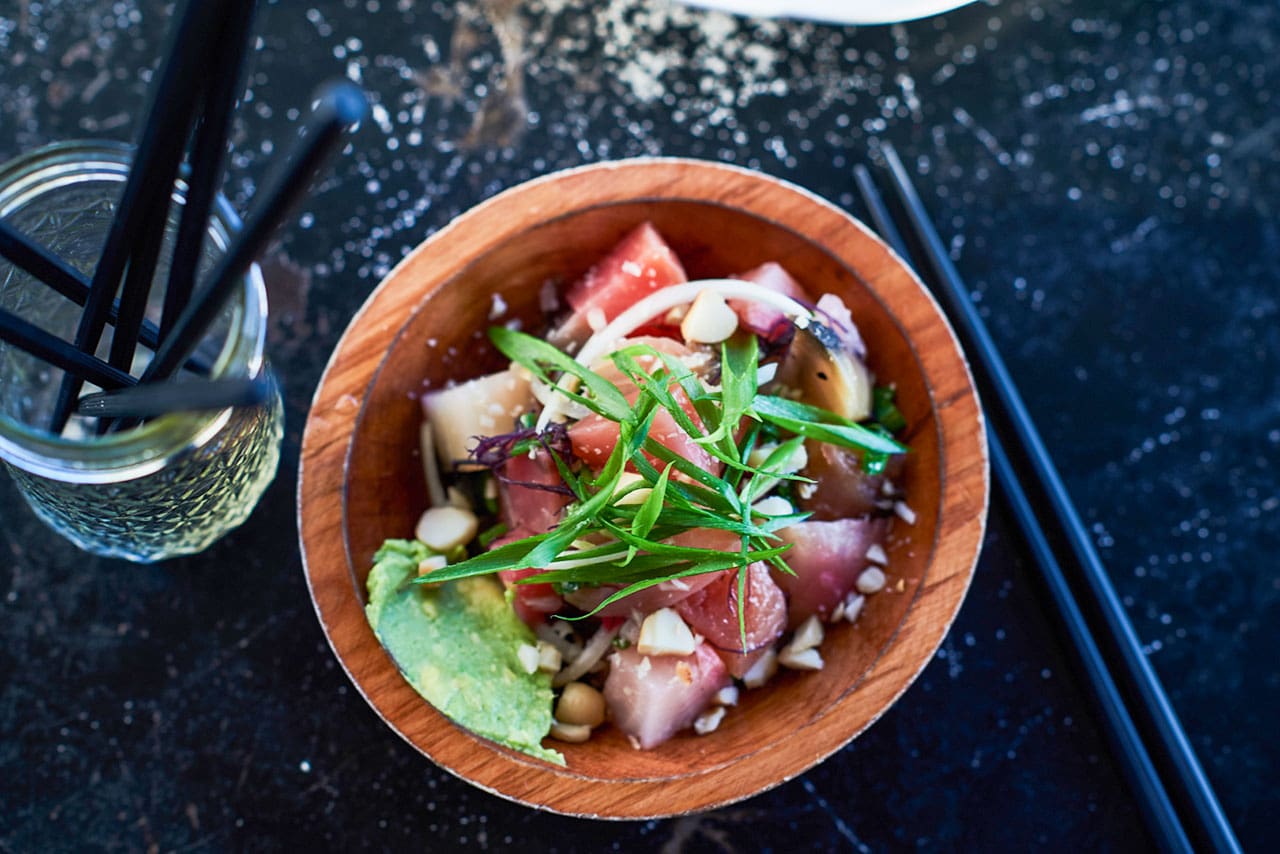 Credit: Hawaii Tourism Authority (HTA) / AJ Feducia
"Oahu has so much to offer, and I am blessed to call this special place home," she says. "I love visiting one of our many farmers markets during the weekend, exploring our charming neighbourhoods such as Chinatown, and enjoying the many culinary delights available across the island – be it a hole in the wall, a trendy eatery, or a craft cocktail bar. Not to be missed, are our festivals and events."
Travellers will find entire festivals dedicated to food and wine, hula, music and dance, Pacific Island cultures, along with Japanese street food, royal palaces, botanical gardens, and an incredible local art scene.
"I highly recommend planning client vacations around any of our exciting, family-friendly festivals celebrating Hawaii's multicultural heritage, food, music, and dance," she says. "Our festivals and events will sure enhance and enrich our visitors' experience here on Oahu."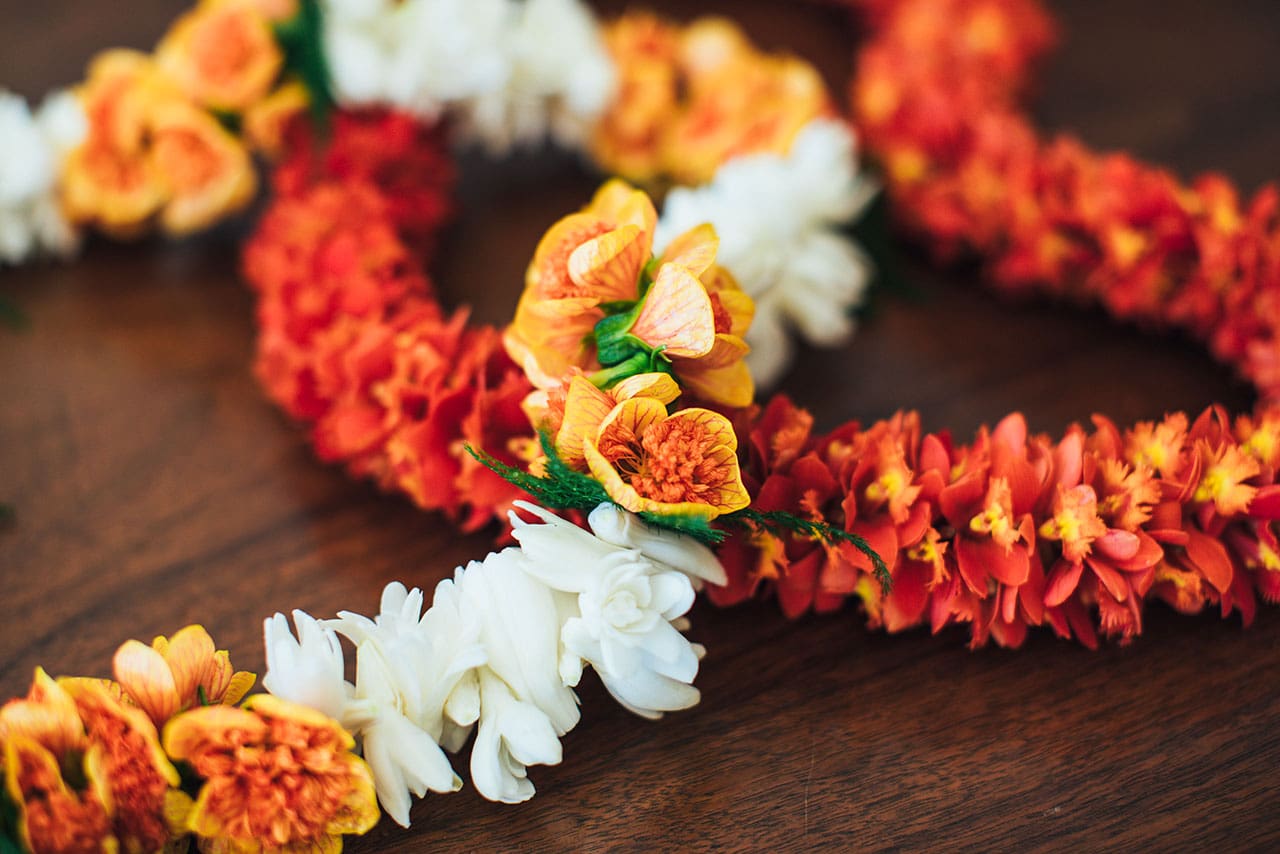 Focus on advisors and the Canadian market
As the second largest international market for Oahu, the Canadian market is extremely important to the island.
"Oahu Visitors Bureau supports every activity lead by Hawaii Tourism Canada to educate travel advisors and wholesalers participating in trade shows and webinars updating them with what is new on the island, where to buy local and directing the efforts of the international marketers to be focused on specific activities that will bring wellbeing to the visitors and residents in the short, medium and long-term," says Campos.
Meanwhile, Chowfin says travel advisor education has been the cornerstone of the Oahu Visitors Bureau's sales efforts.
"The importance of educating travel advisors on the destination and teaching them how best to position Oahu authentically and respectfully has been a priority at OVB as travel restrictions started to lift," she says.
Describing travel advisors as ambassadors for Oahu and its sister islands, Campos adds that the travel trade is also essential to passing along the message about creating respectful and responsible visitors.
"With their help we can educate guests on how their visit can create a positive impact on the island and the locals," he says. "By promoting cultural and environmentally-friendly activities, helping us promote voluntourism and the Mālama Hawaii program and suggesting these activities to their customers, the travel industry: advisors, wholesalers and tour operators, airlines, etc. are helping to take care of our home islands."
Three ways clients can give back in Oahu
• Kualoa Ranch Private Nature Reserve's vision is to steward its 4,000 acres of sacred land. Kualoa's hand-on Mālama 'Āina experience offers guests opportunities to learn to protect and create sustainable practices preserving the land. The eco-adventure voluntourism tour includes knowledge of the cultural importance of kalo (taro); cleaning, planting, and harvesting kalo; and helping mālama ("care for") laʻau lapaʻau (medicinal plants) growing in the area. This year, the experience will expand to include native Hawaiian tree planting to support reforestation efforts. www.Kualoa.com
• Mālama Maunalua is a community-based stewardship organization committed to conserving and restoring Maunalua Bay, just east of Leahi (Diamond Head). The main goal is to clear the area of invasive algae and restore the marine habitat with healthy, native seagrass and algae. Visitors are welcome at their Community Huki ("pull" in Hawaiian) volunteer events where they help restore the bay and learn about the three main types of invasive alien algae that must be removed. https://www.malamamaunalua.org/
• Mālama Loko Ea Foundation works to revive the Loko Ea fishpond in Hale'iwa to become a thriving fishpond. Visitors can help with restoration efforts, learn, and practice land stewardship, and ʻike kuʻuna (knowledge of traditional Hawaiian practices). The tour includes a cultural history and walking tour with moʻolelo (stories, myths, and legends) and mālama ʻāina (to care for the land) activities with getting hands dirty to work together to help build the dream of Loko Ea and provide for the local community. https://www.lokoea.org
---
We recognize the proper use of the Hawaiian language including the 'okina ['], a consonant, and the kahakō [ō] or macron (e.g., in place names of Hawai'i such as Lāna'i). However, these have been omitted from this communication for the best online experience for our visitors. We realize the importance and continue to use them outside of the online platform.
Sponsored content: