How to Malama Maui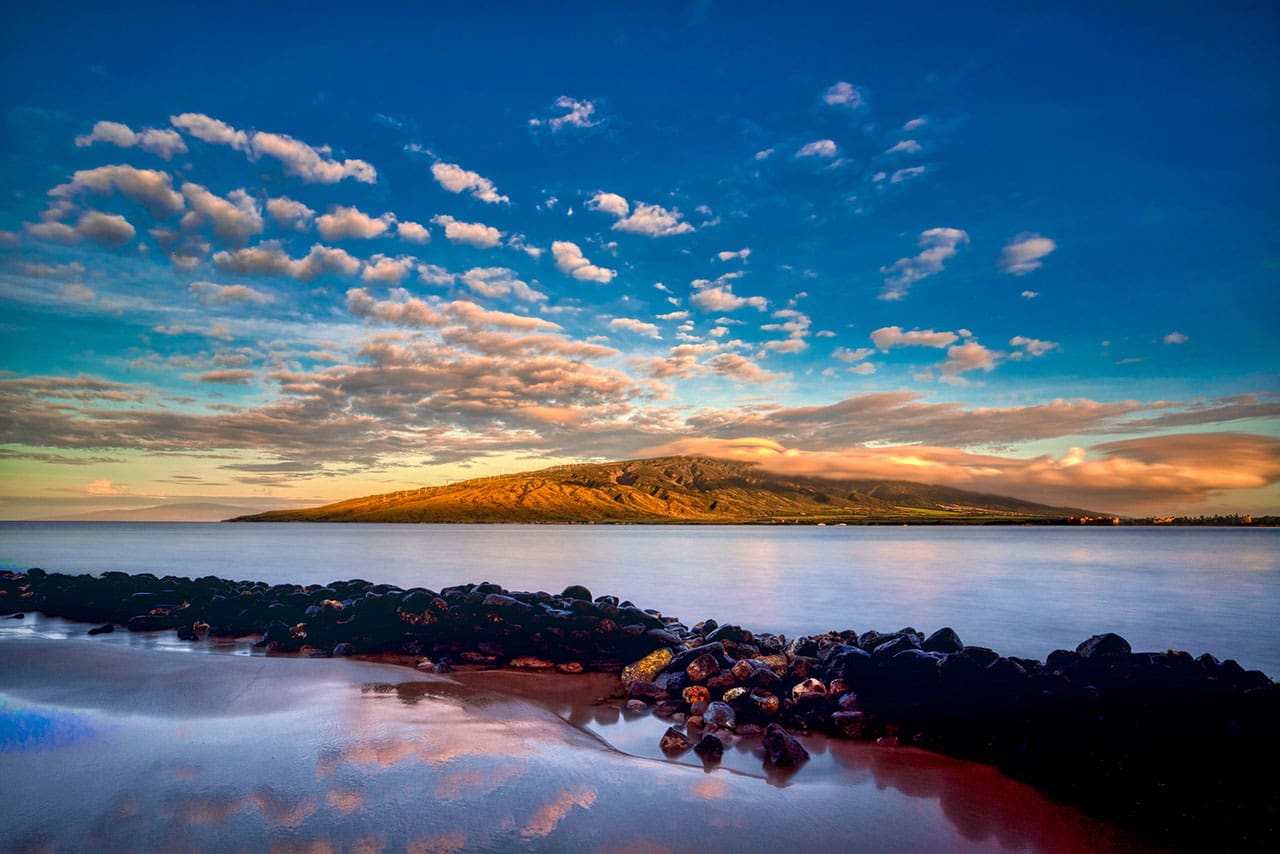 With its scenic landscapes, volcanic peaks and picturesque beaches, it's no surprise that the Hawaiian Islands received a record high 10.4 million visitors in 2019. While this brought in US$17.75 billion in total visitor spending to businesses and supported 216,000 jobs, it also put pressure on some local destinations and communities.
Similar to how the influx of visitors impacted the quality of life for residents and diminished the quality of the visitor experience in places like Venice, Italy and Machu Picchu, Peru, tourism stakeholders across Hawaii decided to put forth an action plan to manage tourism in a more responsible and regenerative manner.
In Maui, the second largest of the Hawaiian Islands, the Maui Visitors & Convention Bureau pivoted its strategy to focus on the mindful traveller and implemented the Mālama Maui County Pledge built around the idea of Malama (caring for) Hawaii.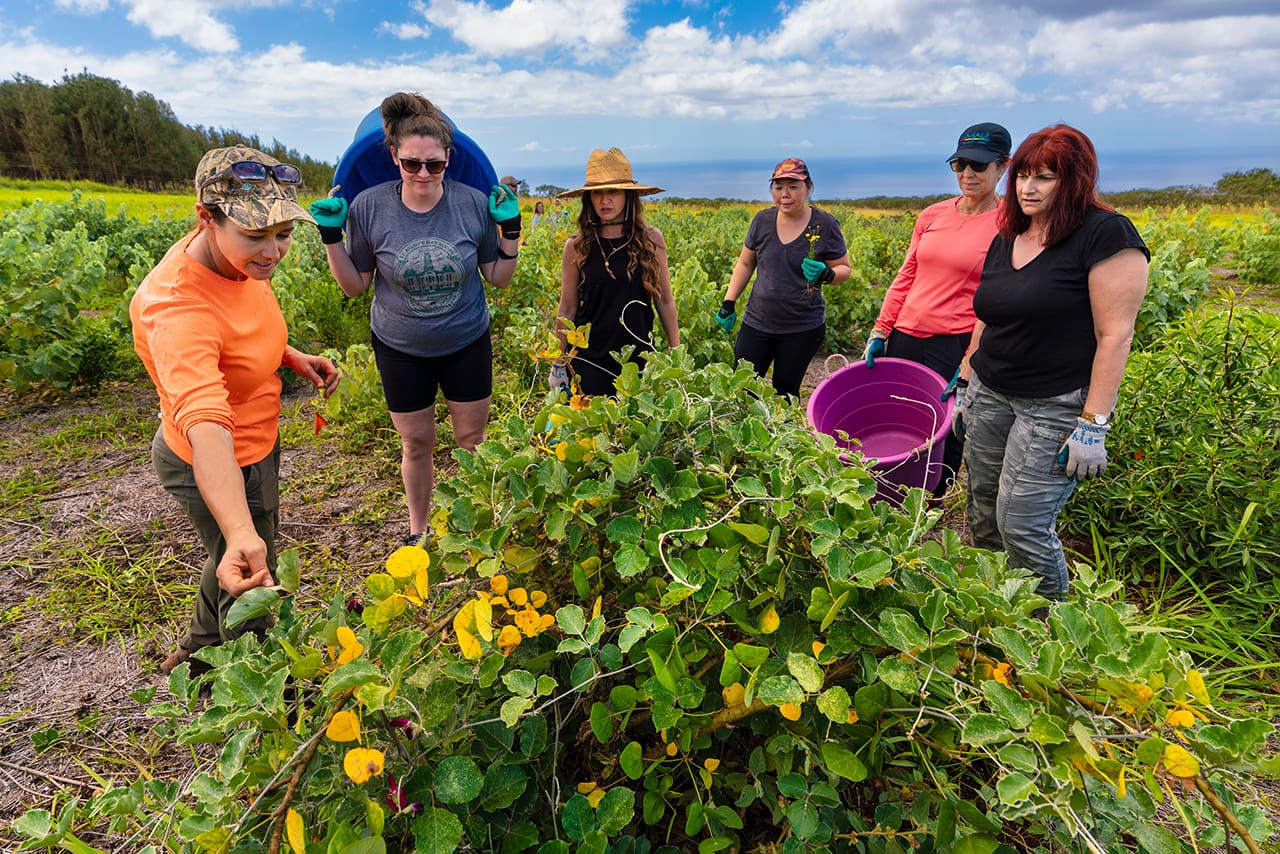 "This intended spirit of managing tourism is to assure that travellers who come to Maui honour and adhere to the current safety protocols; embrace the uniqueness of our culture; and give back to our community," explains Leanne Pletcher, Director of PR & Marketing, for the MVCB.
Pletcher says the idea of regenerative tourism – which takes sustainability one step further by focusing on the net benefit of the visitor economy to a destination, looking at social and cultural benefits and costs – has been embraced by travellers.
"[An interesting trend as travel is rebounding] is the visitors' willingness and excitement about participating in the Mālama Hawaii programs," she says. "[There's a] strong interest in hiking, local-made products and mom & pop shops."
On island initiatives range from promoting reef-safe and mineral based sunscreen to increasing support and awareness of locally made products and developing community give-back opportunities.
Making magical memories in Maui
Although Maui has long been a desirable destination to visit, Pletcher shares that Canadians may not be as familiar with the small towns of Haiku, Makawao, Kula and Pukulani, which make for great places to explore.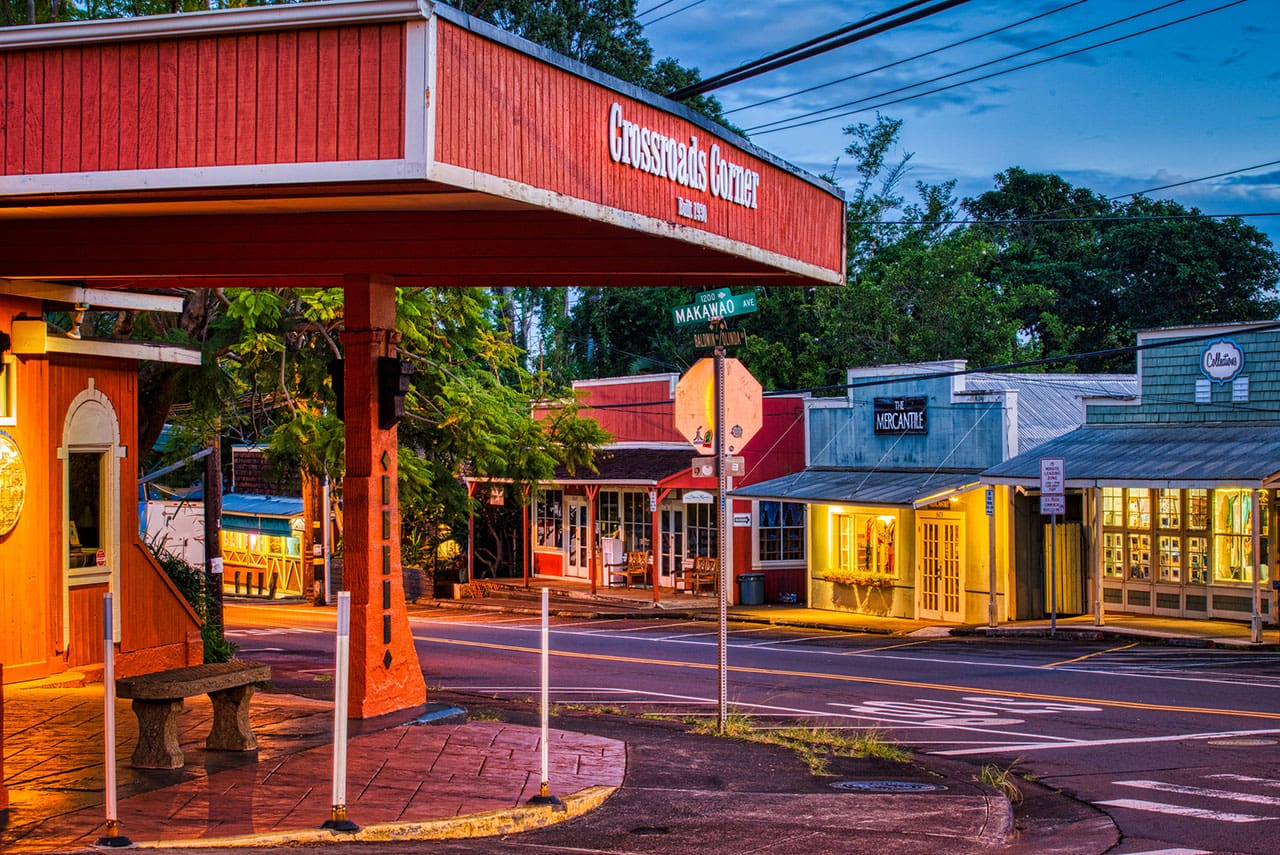 For a fun way to dine, there are food trucks throughout the island, and those looking for unique experiences can opt for farm tours at places like Maui Bees, Maui Kuʻia Estate Chocolate, and Oʻo Farms.
There are also lots of interesting festivals and events taking place throughout the year like the Kapalua Wine & Food Festival, Hawaiian Airlines Made in Maui County Festival and the Maui Marathon. Another idea is to take in local farmer's markets like Wailea Village on Tuesdays and the Maui Sunday Market.
As for her own personal favourite things to do, Pletcher says daytime hiking and stargazing at Haleakalā National Park and visiting ʻĪao Valley State Park are some of the experiences that top the list.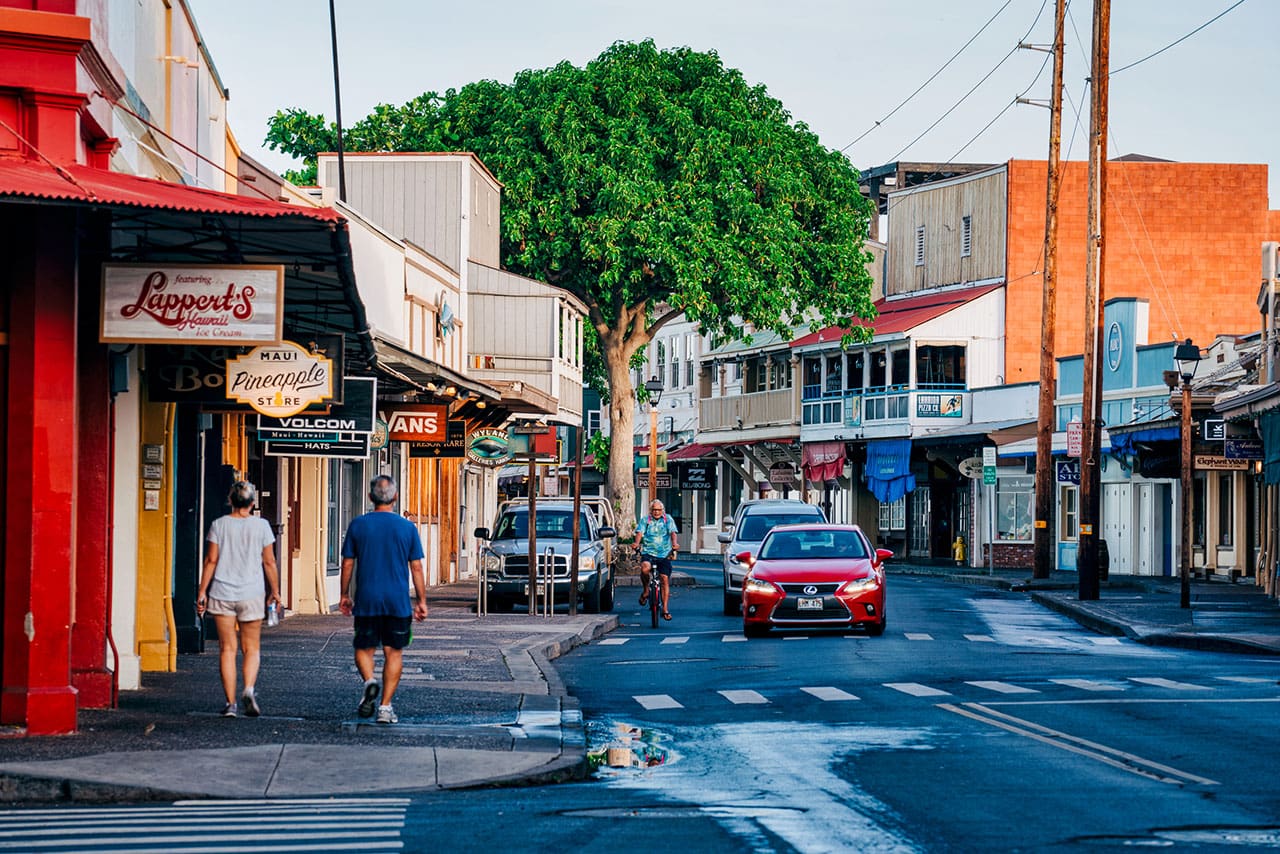 Growing the Canadian market
Even though the Canadian market is seasonal, June Pagdilao, Director of Sales for the CVB says Canadian travellers and travel agents are very important.
"Canadian travellers tend to visit Hawaii for a longer stay," he says. "Travel advisors play a major role in the tourism Industry – they are the ambassadors for the Hawaiian Islands."
In addition to attending trade shows and taking part in destination training through the Hawaii Specialist Program, Pagdilao says qualified agents can learn about Maui and Hawaii firsthand through FAM trips.
Even repeat visitors will notice that there's been lots of recent enhancements across hotels and resorts in Maui. Upgrades include the newly renovated and reimagined guestrooms and suites at Hyatt Regency Maui Resort and Spa; a $120 million resort-wide transformation at The Westin Maui Resort & Spa and the debut of 19 three-bedroom 'Ilikai Villas at the Andaz Maui at Wailea Resort.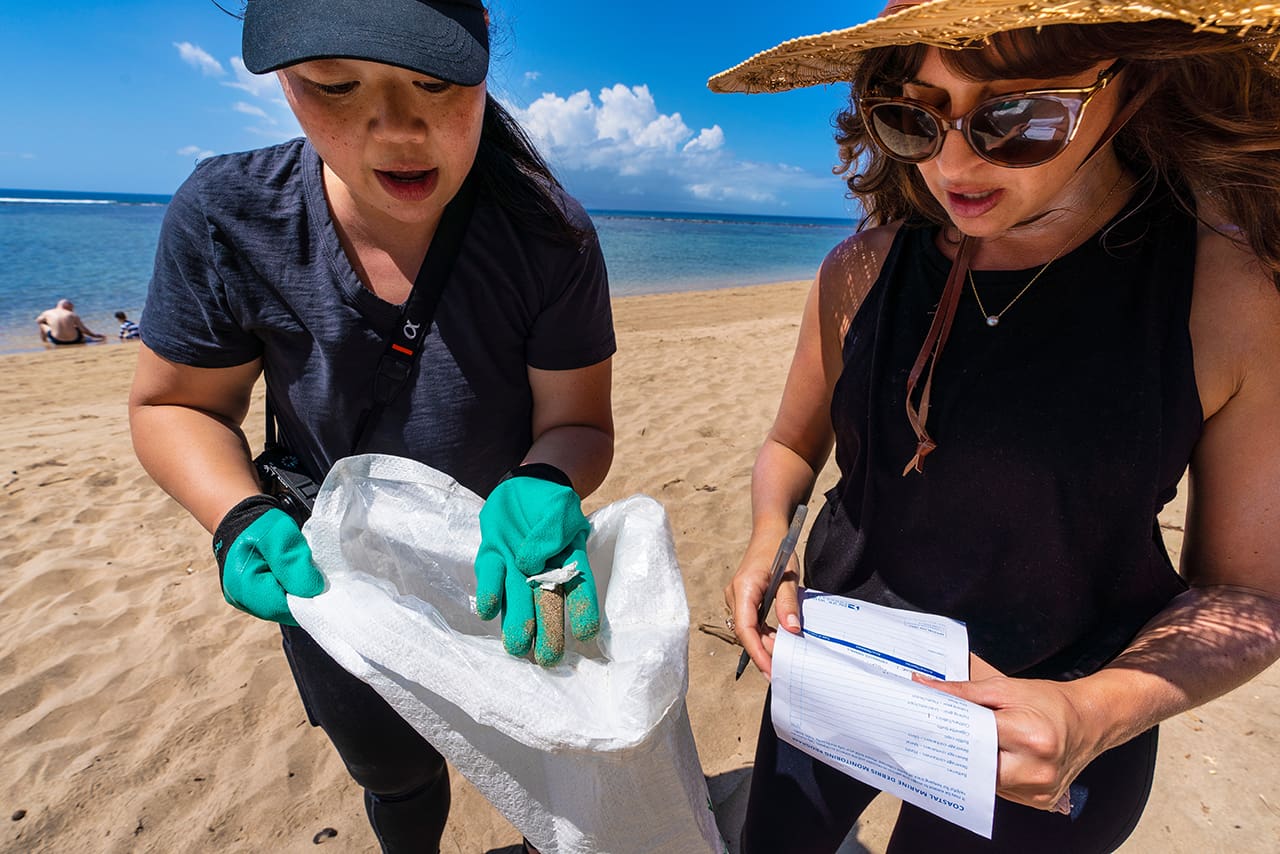 The Mālama Maui County Pledge
For clients who are planning on visiting and being more mindful travellers, here's a look at the Mālama Maui County Pledge:
I do, hereby, pledge my commitment to the following:
I pledge to hana kūpono (do what is right) while visiting the lands and waters of Maui County. I will mindfully experience the breathtaking natural beauty of the 'āina (ancestral land) and the welcoming aloha spirit of the kama'āina (local people). I will be ha'aha'a (humble) and kūpono (appropriate) in my actions. I will remember that each step I take is upon land that is someone's home, sacred site, and living history. If I do not know proper, respectful, or safe behavior, it is my kuleana (responsibility) to 'imi na'auao (seek knowledge) and ask before acting. I will maka'ala (be aware) while outdoors, and I will respect the strength and power of ocean currents, rushing streams and the variable and unfamiliar terrain of these islands. I will admire wildlife from a safe and respectful distance, as Hawaii is the endangered species capital of the world. I will take nothing from this wahi (place) but memories and leave nothing but gratitude. I pledge to mālama (care for) Maui County, and remember that: He ali'i ka 'āina; he kauā ke kanaka. "The land is a chief; man is its servant."
Translator: Mary Kawena Pukui, 'Ōlelo No'eau #531.
---
We recognize the proper use of the Hawaiian language including the 'okina ['], a consonant, and the kahakō [ō] or macron (e.g., in place names of Hawai'i such as Lāna'i). However, these have been omitted from this communication for the best online experience for our visitors. We realize the importance and continue to use them outside of the online platform.
Sponsored content: