AmaMagna is Reimagining River Cruising with AmaWaterways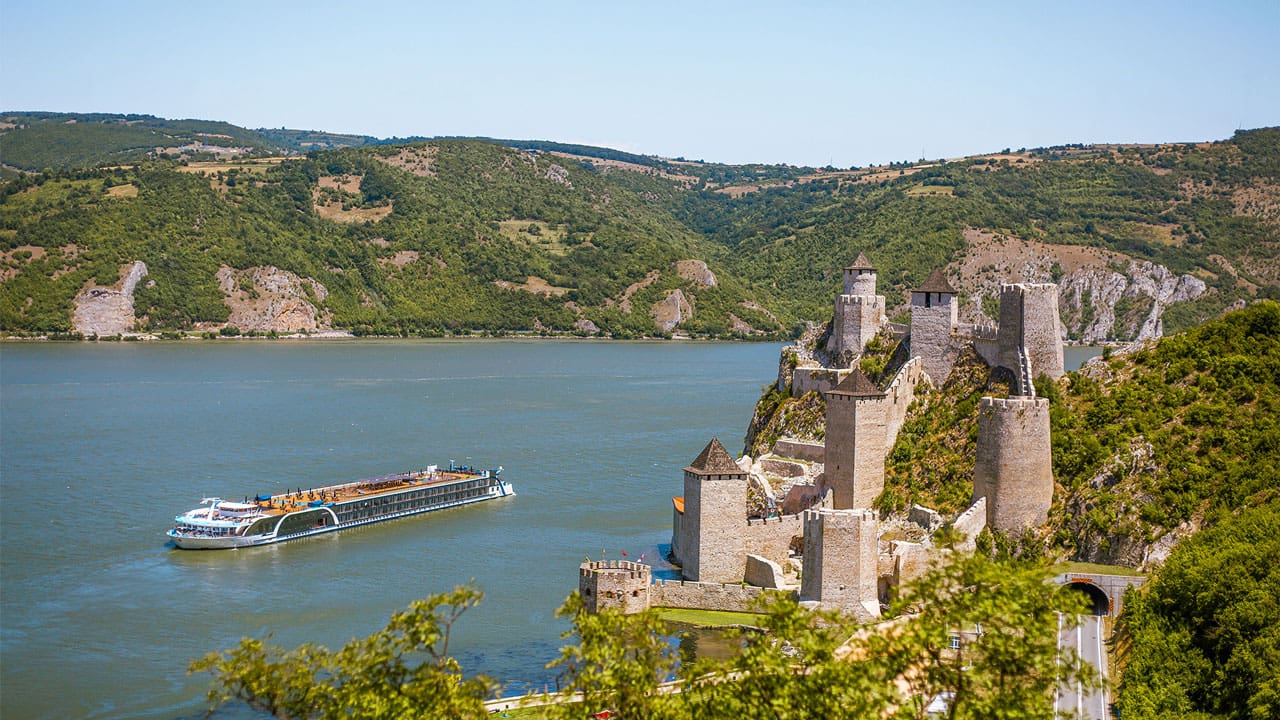 From the misty rivers of Colombia and Vietnam to the grand stonework of Europe's castles and Egypt's pyramids, AmaWaterways brings river cruise travelers to sought-after destinations the world over. While every AmaWaterways river cruise ship sails through stunning locales, there is only one itinerary where the ship itself is a destination. On select Danube River itineraries, including the exclusive Magna on the Danube river cruise journey, your clients will sail aboard the award-winning flagship of the AmaWaterways fleet: AmaMagna.
Twice the width of the average river cruise ship, AmaMagna offers guests the luxury of space. From spacious full balcony suites and four distinctive dining venues to the split-level Main Lounge and expansive Zen Wellness Studio, your clients have the freedom to enjoy AmaMagna their way. Now with a first-of-its-kind full-sized pickleball court on the Sun Deck, AmaMagna truly is a destination in and of itself. Its signature 7-night Magna on the Danube itinerary visits up to five countries with memorable excursions all along the way. With every sailing, AmaMagna is reimagining river cruising on the Danube.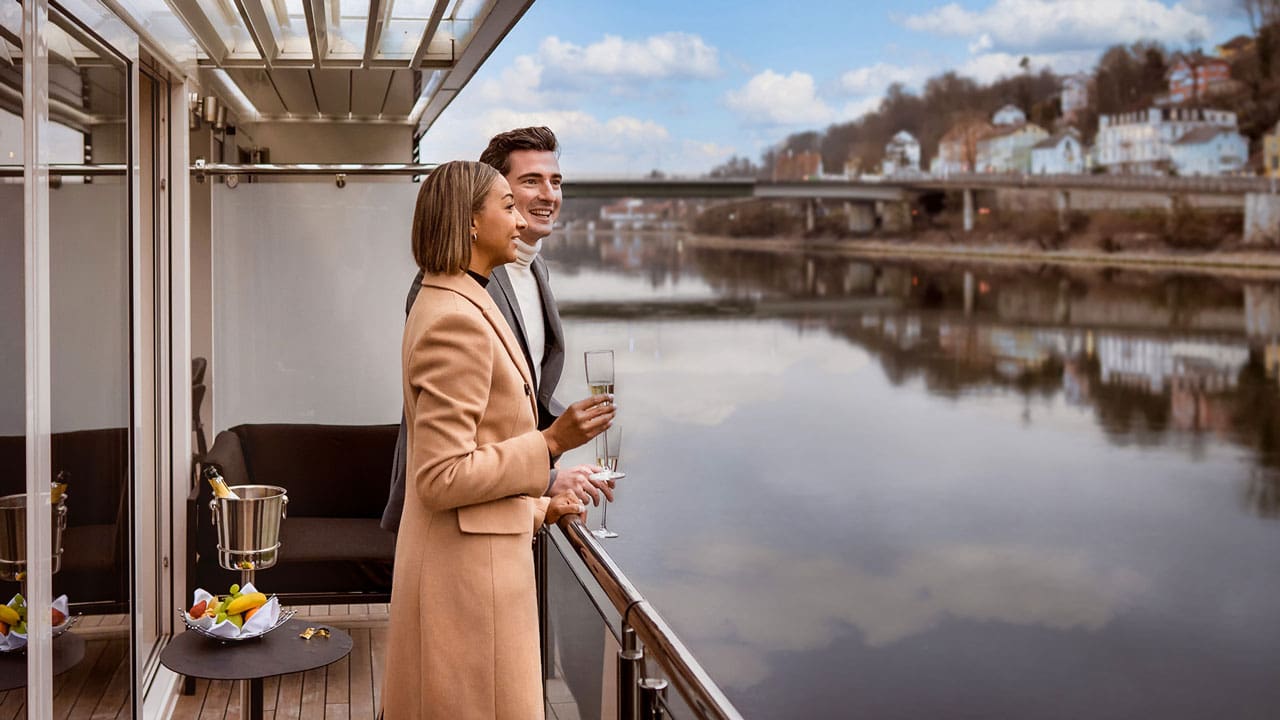 The Luxury of Space
AmaMagna is twice the width of the average river cruise ship, with only 20% more passengers on board compared to traditional river cruises. This means your clients will enjoy greater freedom as they explore the wide range of amenities on board. AmaMagna is the only AmaWaterways ship to offer both a heated pool and a whirlpool on the Sun Deck, giving guests not one but two opportunities to take a dip and take in the views.
For nourishing the mind, body, and soul, your clients can visit the expansive Zen Wellness Studio. This state-of-the-art facility features a fitness room where a dedicated Wellness Host leads complimentary small-group fitness classes; two massage rooms for unwinding post-workout or post-excursion; and a juice bar offering fresh-squeezed beverages. Outdoor spin bikes provide further opportunity for guests to feel inspired with sweeping landscape views as they stay active. On board AmaMagna, your clients can become their best self between excursions in Austria, Hungary, Germany, and beyond.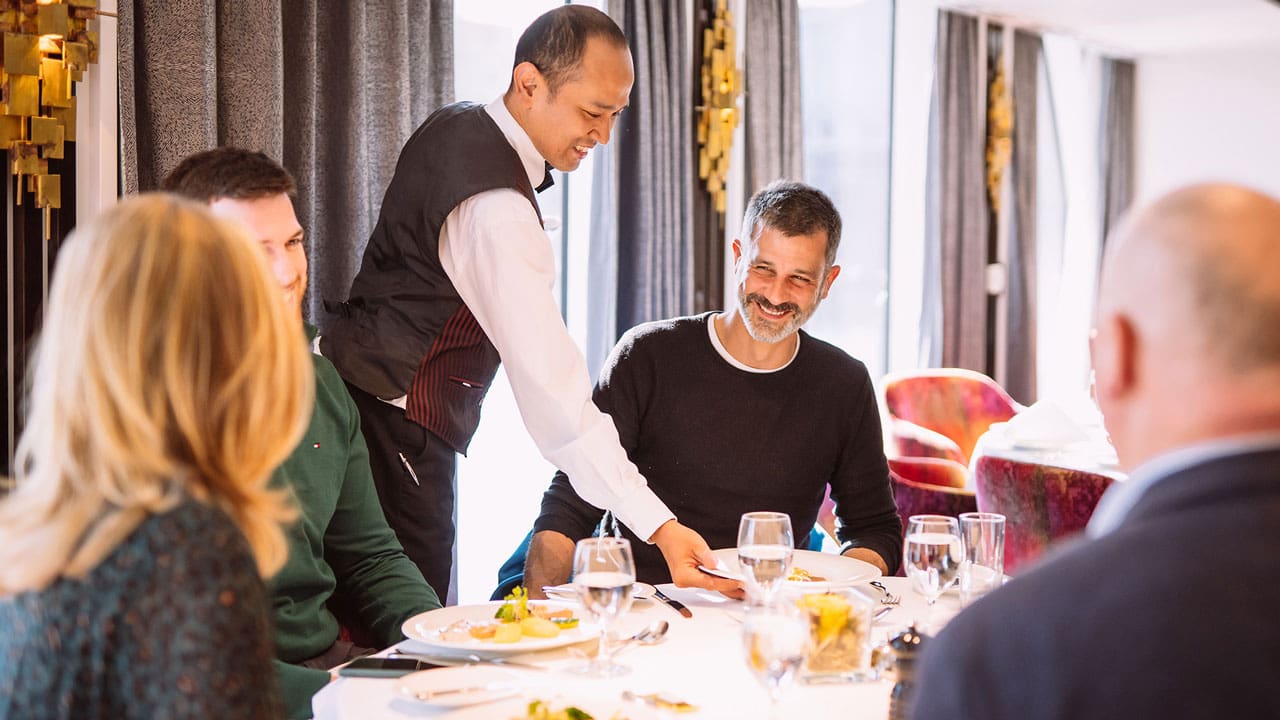 Four Distinctive Dining Venues
Fine dining on board is a point of pride for AmaWaterways, and nowhere is this more evident than the four dining venues found on AmaMagna. Available for breakfast, lunch, and dinner, the luxurious Main Restaurant is AmaMagna's staple venue. As a vegetarian alternative, the Al Fresco Restaurant offers vegetable-forward dishes and panoramic views to boot. The Chef's Table specialty restaurant, meanwhile, is a multi-course luxury dining experience where every guest is guaranteed a seat one evening during their river cruise journey. Finally, unique to AmaMagna is Jimmy's Restaurant, a family-style venue named in honor of AmaWaterways' late Co-Founder Jimmy Murphy. From regionally inspired cuisine to classic Western favorites, every dish is crafted with locally sourced ingredients to create gastronomic experiences that equal those found on the shores of the Danube.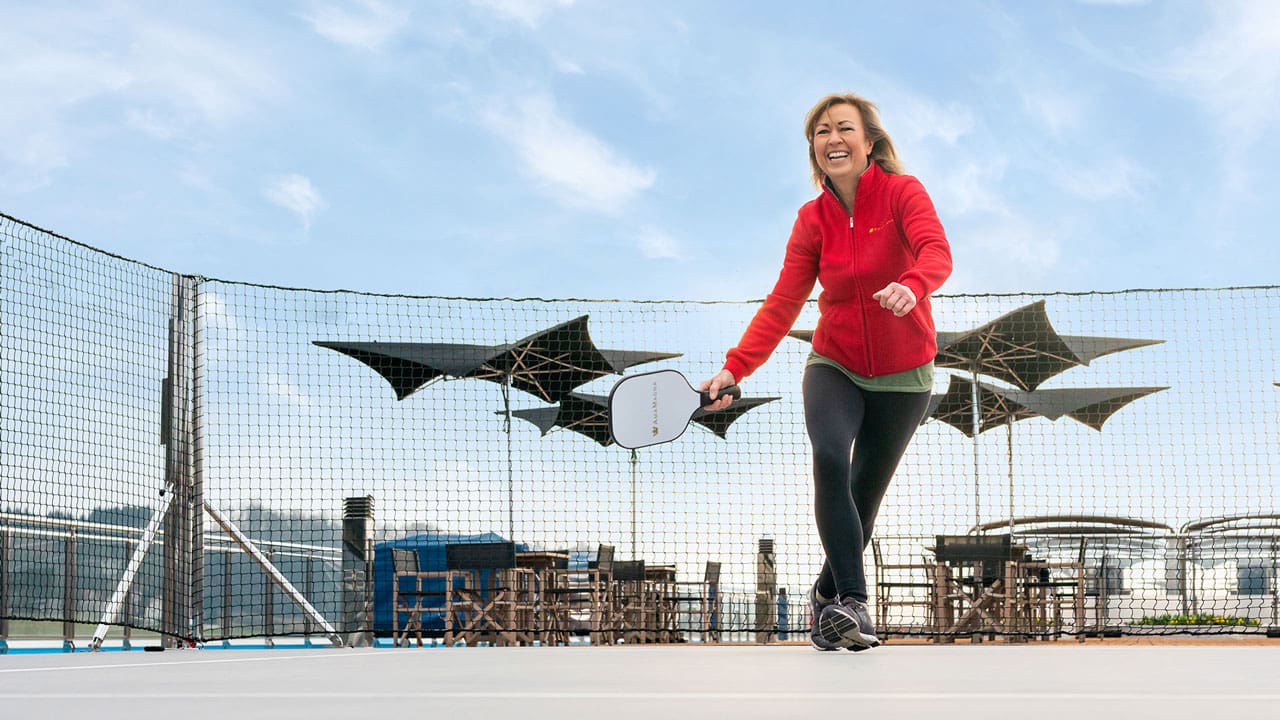 A First-of-Its-Kind Onboard Pickleball Court
Have your clients started playing America's number one fastest growing sport, pickleball? For those interested, AmaMagna is the first luxury river cruise ship to feature a full-sized pickleball court! Located on the Sun Deck, guests can pick up a paddle and volley while the beauty of the Danube surrounds them on all sides. AmaWaterways is continually innovating amenities throughout the fleet, ensuring that guests have ample opportunities to personalize their river cruising experience in new and exciting ways.
For all the tools and resources you need to sell AmaWaterways' river cruises, visit your Travel Advisor Portal at AmaWaterways.ca/agent-home.
---
Sponsored content: