Unforgettable experiences await in Kauai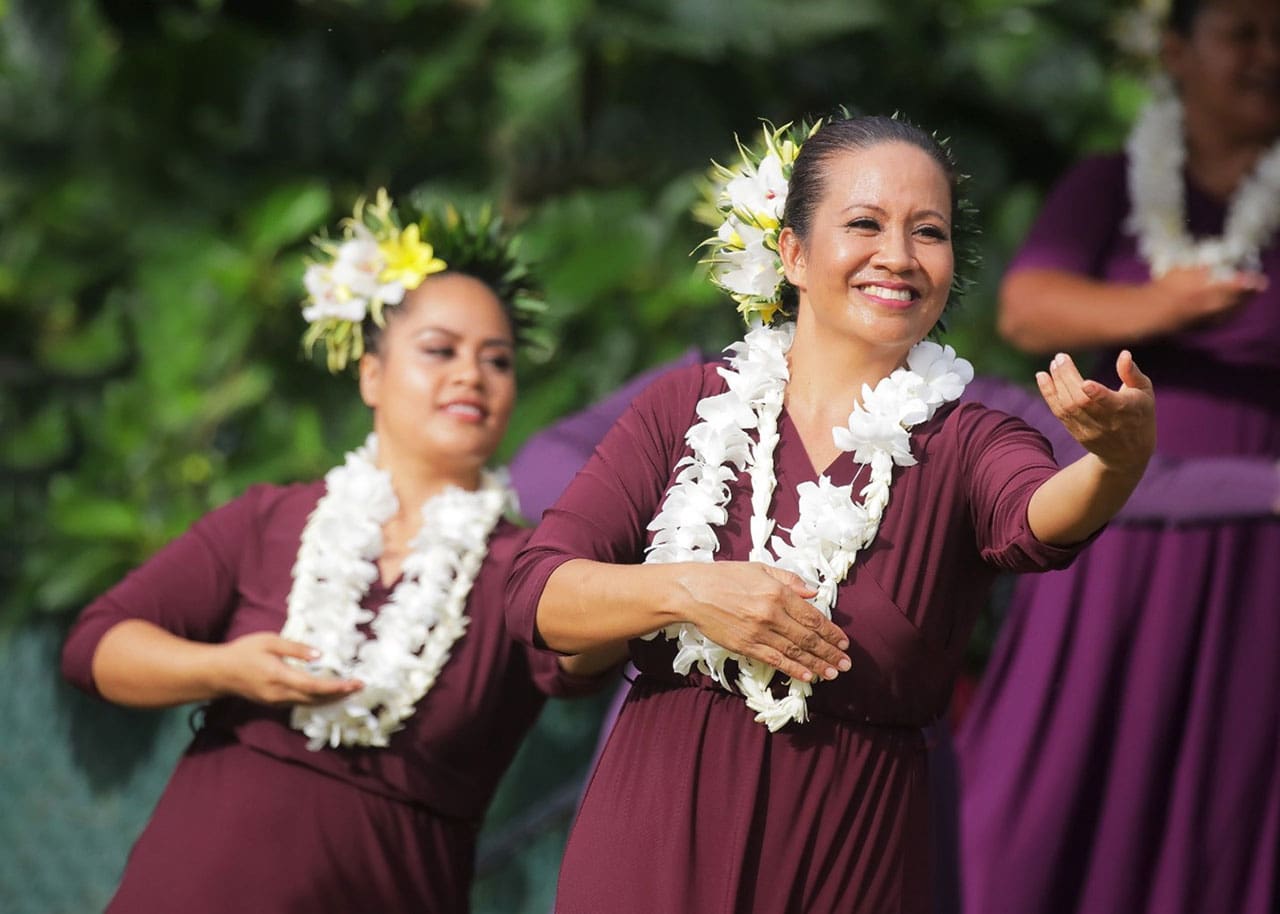 As international tourism picks up again, many travellers are seeking meaningful and authentic experiences in the destinations they explore.
"We are seeing a desire to immerse and connect with the place – to dive deeper into the history and culture," says Maile Brown, Director of Marketing for the Kauai Visitors Bureau. "More visitors want to be involved in community events as well as shop local, which is really an exciting trend as it supports our local vendors, farmers markets, night markets along with other festivals and events."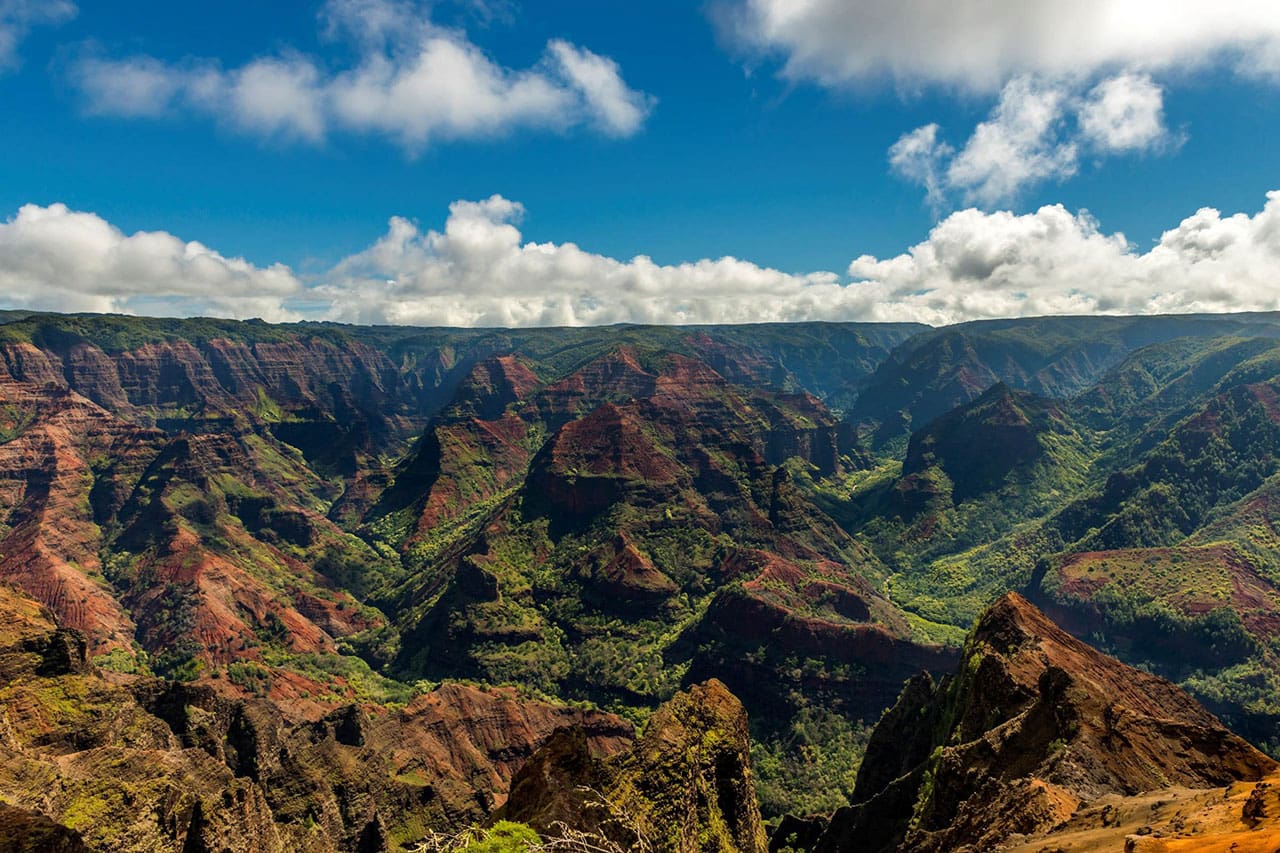 This travel trend ties into local efforts to promote the Hawaiian values of mālama (meaning to care for, to tend something or someone) and kuleana (responsibility, privilege) as initiatives are underway across Hawaii to rebound in a sustainable manner.
"The Kauai Visitors Bureau — including the Hawaii Tourism Authority & the Hawaii Visitors & Convention Bureau — in conjunction with the industry and island stakeholders have been recrafting the message to our potential guests/visitors to ask them to travel mindfully when they visit; this is our home not only for our people, but our wildlife as well," she explains. "That means our plants, coral reefs, and animals. We are putting at the forefront, opportunities for visitors to learn about our unique history and culture as well as ways they can help us make the island a better place. For example, participate in a voluntourism activity, support local farmers and vendors, look for companies with sustainable practices and remembering key travel and safety tips."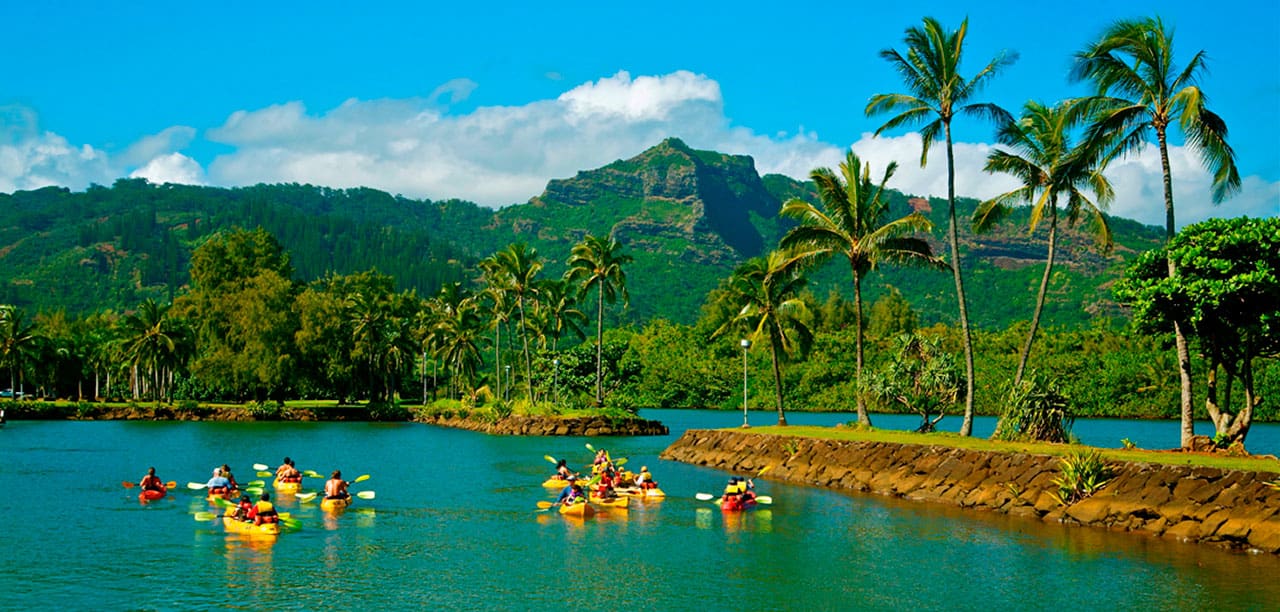 What's new in Kauai?
From immersive cultural experiences to thrilling adventures, there are lots of exciting new tours and activities available in Kauai. The Royal Sonesta Kauai Resort is the newest brand on Kauai – it was formerly known as the Kauai Marriott Resort. The Sheraton Kauai Coconut Beach started its new, Lū'au Ka Hikina. Every Tuesday and Thursday in the property's new open air event pavilion, Hālau Ho'okipa, there's a torch lighting ceremony featuring locally sourced foods and a celebration of the Hawaiian and Polynesian culture under the direction of award-winning kumu hula Leilani Rivera Low. Visit www.luaukahikina.com for more information.
Another highlight, both literally and figuratively, would be trying out Kauai ATV's SkyBike Tour, the only SkyBike in the USA. Located on 22,000 acres on the South Shore of Kauai in the historic town of Kōloa, visitors will be able to ride a bike harnessed to a zipline, over 30 feet above the ground, over water for 1,400 feet.
For foodies, Anaina Hou Community Park started a Local Grown Culinary Experience, which is a new farm-to-fork tour. Under the guidance a tour guide, clients will navigate the largest gathering of local farmers on Kauai, while selecting fresh island ingredients for a ohana (family-style) meal.
Finally, the Alakoko store located in Līhu'e is a great place for visitors to get locally-made products from apparel to food items to jewellery. They are currently in the process of onboarding additional Kauai made products and vendors. More details can be found at www.alakoko.com.
Insider tips
As a self-proclaimed beach girl, Brown suggests travellers also carve out time along Kauai's coastline to visit its sandy beaches.
"I enjoy spending time watching the ocean, soaking in the sun and enjoying the trade winds," she says. "I also love to eat and Kauai has so many wonderful eateries from dine-in restaurants, to take out. The food truck scene is alive and well here too. I truly love spending time in Waimea Canyon & Kōke'e State Parks. I still marvel at the majesty of it and enjoy the cool mountain breeze and my favourite hikes are in this area."
The value of the trade
Canadian visitors are extremely important to Kauai, as they represent the largest international market. Brown says travel advisors are and have been key to the success of the visitors bureau by amplification their messages to travellers.
"They navigate all the various travel nuances and provide peace of mind to their clients," she adds. "From a visitors bureau perspective, they have been and are so important in helping us share safety messages, travel tips like assuring their clients have their rental cars secured well in advance and advising that dinner reservations are highly recommended. Additionally, they have been sharing new happenings as well as helping set the expectation for their clients visiting Kauai."
Six fun facts about Kauai
Kauai is the oldest of the major Hawaiian Islands
There is a law preventing any new buildings taller than a mature coconut tree (four storeys)
Kauai has the only navigable rivers in the state
Kauai has the largest coffee plantation in the USA
Kauai is home three of the United State's five National Tropical Botanical Gardens (NTBG), where it is also headquartered.
Kauai has the largest collection of native Hawaiian plants (at NTBG).
---
We recognize the proper use of the Hawaiian language including the 'okina ['], a consonant, and the kahakō [ō] or macron (e.g., in place names of Hawai'i such as Lāna'i). However, these have been omitted from this communication for the best online experience for our visitors. We realize the importance and continue to use them outside of the online platform.
Sponsored content: