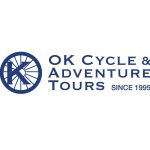 We're OK Cycle and Adventure Tours – a North American leader in providing the best selection of cycling, hiking and adventure tours for our clients. This is your opportunity to build a career with an exciting organization where you can learn, grow and thrive both professionally and personally.
Our vision: Assisting people realizing their touring dreams worldwide is our passion.
At OK Cycle and Adventure Tours we believe:
A passion for traveling can be contagious
Our success starts with happy clients
In achieving excellence in all we do, and anything worth doing is worth doing extraordinarily well
Only through teamwork can we realize our greatest potential
If you share our vision and values, we'd like to hear from you.
POSITION SUMMARY: The Assistant Director of Operations is responsible for supporting the Director of Operations, working on a daily basis to manage client relations as well as supporting the company's promotional and growth efforts.
Location: Ottawa, ON
DUTIES INCLUDE:
Sales of bicycle, hiking and adventure tours to new and existing clients
Updating of tour brochures with new and corrected information as required
Social media strategies and management of social media pages
Marketing activities including creation of monthly newsletter and additional promotions, analysis of marketing strategies
Attending information nights, trade shows (some travel required) and local trade events
Qualifications:
Minimum 3 years of administrative and travel experience, must have TICO Travel Consultant Certificate (Manager Certificate an asset)
Post-secondary education in a business discipline
Proven strengths in the area of:

Client service orientation – Believing that every client deserves the best service possible
Accountability – Results oriented, takes ownership and delivers on commitments
Communication – Clear, concise, tactful, listens actively and objectively, open and consistent communication
Teamwork – Works collaboratively with others to achieve common goals, while adding value to the team

Ability to organize and prioritize multiple tasks under tight deadlines
Native English speaker is required, any other languages welcome
Strong Business/Technical skills – proficiency in PC capabilities including the Microsoft Office Suite
Strong creative writing skills are required
Please submit your resume to: katherine@okcycletours.com
---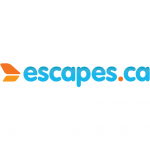 We are looking for sales-oriented, motivated and outgoing travel professionals to join our growing team of Independent Travel Consultants.
The ideal candidate will possess strong verbal and communication skills and must have a passion for travel. A minimum of 5-years' experience with an existing network of clients and a minimum of $300,000 in annual gross sales is preferred, as well as a good working knowledge with Sirev, CB+ and Sabre. This is an independent consultant position and remuneration is based on a commission split.
Escapes.ca is committed to providing a collaborative and dynamic team environment. We invest and support our team members by providing hands-on support, competitive commission splits, industry opportunities, tools to help grow your clientele, and marketing solutions suited for your business needs.
If you are a highly motivated travel professional and eager to collaborate and grow with our company, we'd love to hear from you!
Location: Canada wide
Please apply to: careers@escapes.ca
---
For more job opportunities, visit travelbestjobs.com